Our Top 5 Virtual Training Software Packages
As we are immersed in our current climate of virtual working, remote practices and online learning, we at Turlon & Associates (www.turlon.com), have being using a range of Virtual Learning products for the last number of years. Conventional teaching technique alone can no longer satisfy all the demands of individuals of different age groups. We have long since understood that they require a more flexible and easier way to teach as well as learn without any time and area restriction. Among a long list of options for sharing knowledge online, virtual classroom software has gained immense popularity. Naturally within our current environment there is a stronger need and demand for virtual products. Here are 5 of the virtual training products we like and use most in-demand virtual classroom software.
Adobe Connect includes some powerful features and permits a lot of add-ons plus customisations to their system. It offers great functionality to engage with participants, allows convenient breakout rooms, online whiteboard functionality, etc. One of the major advantages of Adobe Connect is that ii really creates the classroom feel within a virtual environment.
For an experienced online instructor, it is actually a great tool and way of presenting information. Some experts have found this virtual classroom software for online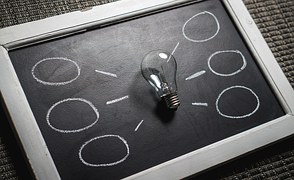 teaching to be a bit poor on sound and also somewhat less trustworthy for video calls. Further restrictions can also be the configurations that users need to have in place and very often users should know this product before using it.
Score 8/10
Microsoft Teams is the reliable and hugely popular virtual collaboration software perfect for both students as well as instructors. While not necessarily design as a virtual classroom software, it still can provide live classes and share important knowledge with lots of useful and powerful features.
You can conduct online courses without any technological stress, as the interface is intuitive, user-friendly and easily navigable. You can deliver online courses anytime, anywhere through. It is fast, easy and intuitive for all users and participants.
The one drawback, is that you need to provide add-ons to ensure the classroom environment is kept intact. This can be use of virtual whiteboards, polling software etc.
Score 7/10
Google Hangouts is one of the most basic and undoubtedly one of the best virtual class software used for online training is none other than Google Hangouts. It might be the fact that the software was not created for education and learning, however, if you utilise the "Screen Share" feature along with the additional tools such as Google Docs, this classroom screen sharing software can prove to be effective for your needs.
You will need to be innovative in case you would like to add them to your LMS and these certainly aren't suitable for larger schools or establishments searching for a broad sale solution.
Score 6/10
WebEx is an excellent solution with the biggest benefit of WebEx is that you essentially get two platforms in one: On one side, you have a full video conference service that allows you to host video conferences with large numbers of participants inside and outside your organization. On the other side, you have WebEx Teams, which provides you with a platform designed specifically to allow your staff to connect with each other. 
One of the drawbacks we have with WebEx is connectivity and access, this provides some problems are having participants having enough bandwidth to stay online and engaged.
Score 6/10
Zoom allows the organising of online training to support hundreds of participants and leaves plenty of room for creativity. One of the biggest disadvantages is that it becomes difficult to keep track of participants and ensure their attendance and to understand whether or not a participant is giving the training session all the attention it deserves.
Likewise, there is currently some concern with Zoom regarding the security issues. There is information out there, that Zoom presents a hacker dream so a virtual training room, we are standing back from this a little
Score 5/10
Best of luck and we wish you well in your journey with you virtual training delivery