FDC Financial Services
FDC Financial Services Ltd offers a financial planning service designed specifically for our clients.  We pride ourselves in being able to offer it locally, over 45 offices serving your community.
As a home grown Irish business serving our clients for almost 50 years we are closely and uniquely connected to the concerns, demands and future plans of our clients.  Consequently, we are proud to have become trusted advisors to the second and third generation of many clients.
FDC Financial Services today has one of the most highly qualified financial planning teams in Ireland with all our senior consultants being Certified Financial Planners.
A client focused approach ensures you are at the centre of every part of the financial planning process.
The Financial Planning Process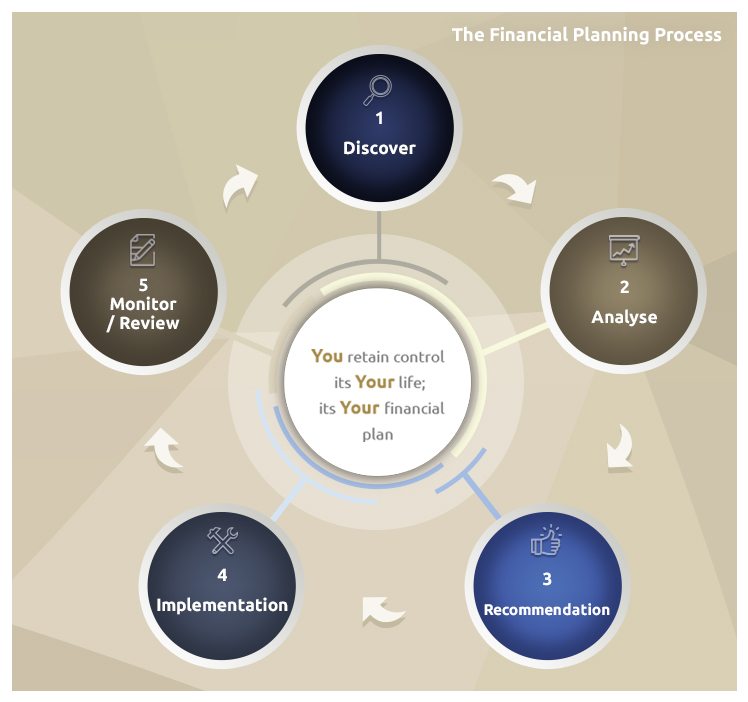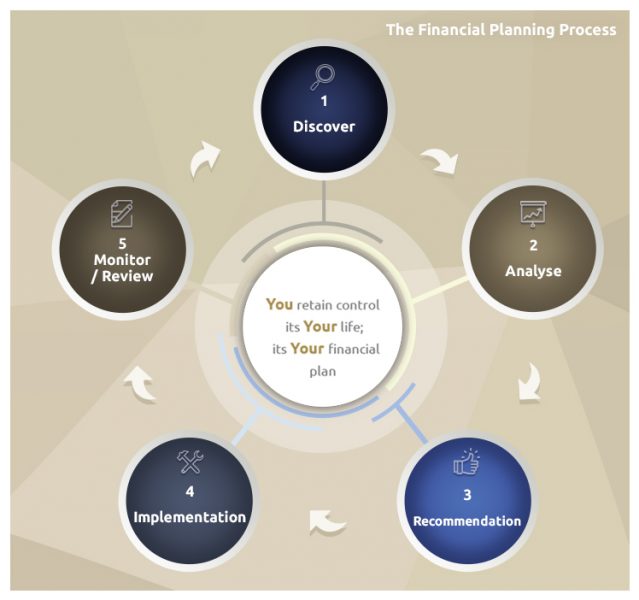 You Retain Control. It is Your life. It is Your financial plan.
The process involves gathering relevant financial information, setting life goals, examining your current financial status and coming up with a strategy or plan for how you can meet your goals given your current situation and future plans.
Personal financial planning provides direction and meaning to your financial decisions. It allows you to understand how each financial decision you make affects other areas of your finances.
By viewing each financial decision as part of a whole, you can consider its short and long- term effects on your life goals. You can also adapt more easily to life changes and feel more secure that your goals are on track.
As part of the implementation phase of any financial plan we can advise on: